Fotoğraf tarama yazılımıdır. Yazıcıdan resim taratmak için ScanSpeeder'ı tercih edebilirsiniz. Program tarayacağı resim için pek çok seçenek sunmakta. Resim döndürme, çerçeveleme, fotoğraf etiketleme, bölünmüş taranan resimleri birleştirme gibi pek çok özelliği bulunmakta. Eğer sık sık tarayıcıdan resim tarıyorsanız bir de ScanSpeeder programını deneyebilirsiniz.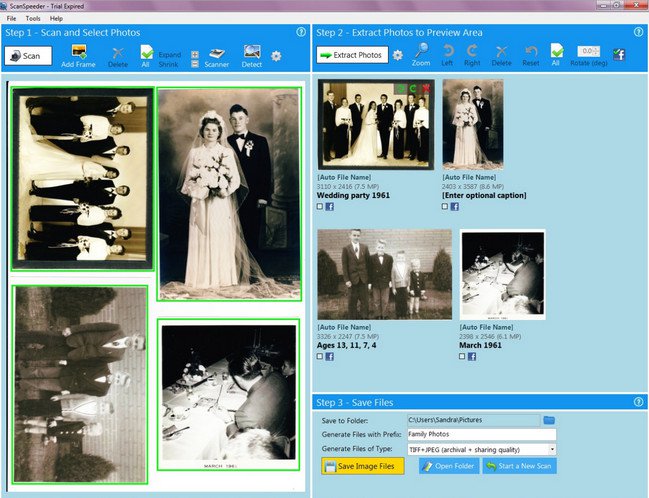 Nitro Logic ScanSpeeder
This photo scanning software allows anyone to scan multiple photos at once using your flatbed scanner, making scanning of old photos much faster, easier and cost effective.