Remo Recover, sabit diskiniz, USB sürücüleriniz, bellek kartlarınız ve mobil cihazlarınız üzerinden silinen önemli dosyalarınızı kurtarmak için kullanabileceğiniz başarılı bir yazılımdır.Sabit diskiniz üzerindeki bölümleri tarayarak silinmiş dosyalarınızı kurtarmanıza olanak sağlayan kullanışlı ve güvenilir bir yazılımdır.Yazılım silinmiş dosyaları kurtarmanın dışında bilgisayarınız üzerinde kaybolan ve daha önce biçimlendirilmiş bölümlerdeki verileride derinlemesine tarayadak kullanıcılara bu verileri kurtarma şansı sunar.Her ne kadar silinen dosyaları kurtarmak için yaptığı tarama işlemi biraz uzun sürüyor olsa da ortaya çıkardığı sonuçlar göz önüne alındığı zaman buna değer diye düşünmenize neden olacaktır.Bilgisayarınızdan yanlışlıkla sildiğiniz veya format atarken yedeklemeyi unuttuğunuz dosyalarınıza tekrar sahip olmak istiyorsanız Remo Recover'ı denemenizi tavsiye ederim.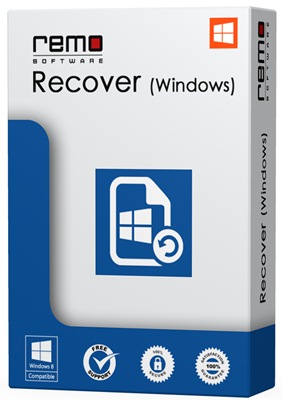 Remo Recover Windows 5.0.0.34
Remo Recover (Windows) Software is a versatile tool designed not only to recover deleted and lost files but also to restore data from formatted / re-formatted partitions on Windows 10,7, Vista and Windows XP.The in-built Smart Scan feature in Remo Recover Windows software, makes it possible to recover data even in the most severe data loss circumstances. The software lets you recover files with unique signatures by making use of the Add / Edit File Type option.Remo Recover (Windows) solves all data recovery glitches for a Windows user. This software provides the fastest recovery of data from simple data loss situations like file deletion, emptied Windows recycle bin. Moreover, with similar proficiency it produces amazing results from complex data-loss situations like accidental re-installation of Windows, deleted files / partitions from RAID drives, re-formatted partitions or re-partitioned hard drives.