Doro PDF Writer, word ve excel gibi belgelerinizi kolayca PDF formatında oluşturmak veya yazmak için kullanabileceğiniz ücretsiz bir yazılımdır.Hiçbir reklam yazılımı veya can sıkıcı sınırlama olmaksızın sadece indirip kurarak kullanabileceğiniz bir yazılımdır. İnternet tarayıcınızdaki sayfaları, excel, word gibi office belgelerinizi yada notepad gibi windows belge oluşturuculardan kolayca renkli PDF dosyalar oluşturma imkanı sağlar.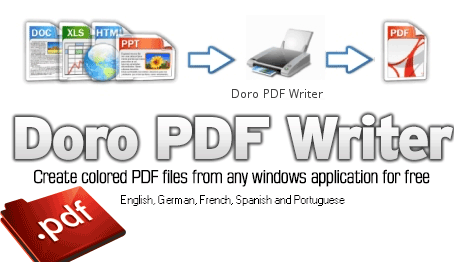 Doro PDF Writer 2.13
Doro PDF Writer allows you to create a colored PDF file from any Windows program. The setup contains all what you need for creating pdf files. After installation you have an additional printer called 'Doro PDF Writer'.
Features
:
Simply start Word.
Write your document, also colored pictures can be included.
Select on the print dialog the printer labeled 'Doro PDF Writer' and press 'OK'.
On the Doro window which appears after that, you can specify some additional options. press 'Create'.
Now you have a colored pdf file.