Sultan's Kitchen: A Turkish Cookbook
Posted by JayJay on 2-05-2019, 22:45 @ English eBooks
Today's Turkish cuisine is fresh, distinctive, and flavorful—the result of over five centuries of culinary tradition. Recipes range from favorites such as chickpea pilaf to richly stewed lamb on a bed of eggplant.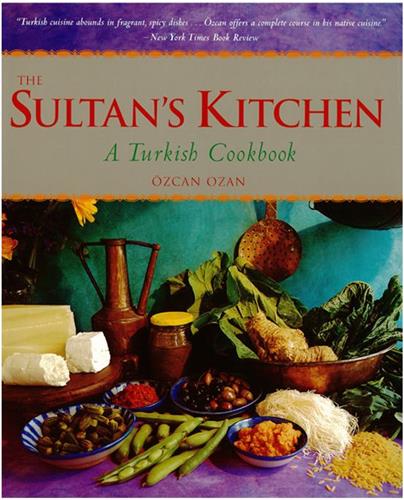 Sultan's Kitchen: A Turkish Cookbook
Whether you want to warm up with a tangy Peasant Soup (a hearty chicken soup) or top off a meal with a mouthwatering Pistachio Seomina Cake, The Sultan's Kitchen will show you how to produce the exotic tastes and aromas of Turkish food in your own kitchen. It offers over 125 healthy, delicious recipes that are both easy to prepare and based on readily available ingredients.
The Sultan's Kitchen also shows you how to prepare a complete Turkish dinner, and features stunning images by photographer Carl Tremblay. This Turkish cookbook is sure to inspire you to create meals fit for a Sultan.