Kişiler, SMS, Medya, Apps Aktarımı daha kolay olamazdı! Eski cep telefonunuzdaki her şeyi yeni bir cep telefonuna eklemenin kolay bir yolu olmadığını düşünüyor musunuz? Çoğu hücresel şirket yalnızca bir telefondan diğerine aktarır, ancak kısa mesajlar, arama günlükleri, resimler, müzik, video ve uygulamalar ne olacak? Wondershare MobileTrans ihtiyacınız olan şeydir.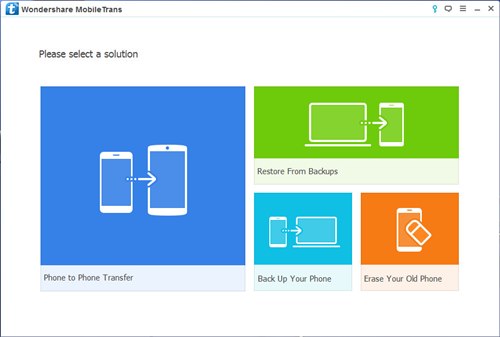 Wondershare MobileTrans 7.9.12.577
Contacts, SMS, Media, Apps Transfer Couldn't Be Easier! Think there is no easy way to get all the stuff on your old mobile phone onto a new one? Most cellular companies only will transfer contacts from one phone to another, but what about text messages, call logs, pictures, music, videos, and apps? Wondershare MobileTrans is what you need.