Transcend RecoveRx 3.8 - Ücretsiz Veri Kurtarma Yazılımı - Windows ve MAC
Posted by wblue on 30-03-2019, 00:09 @ Freeware
Transcend's exclusive RecoveRx software features a user-friendly interface that allows you to search deep within a storage device for traces of erased files that can be rescued; the files include digital photos, documents, music and videos. RecoveRx supports almost all storage device types including memory cards, MP3 music players, USB flash drives, external hard drives and solid state drives. With just a few mouse clicks, you can easily recover virtually any type of digital file. Moreover, RecoveRx supports StoreJet/SD Cards/CompactFlash Cards Formatting and Data Protection functions, providing you the ultimate convenience to manage your memory device.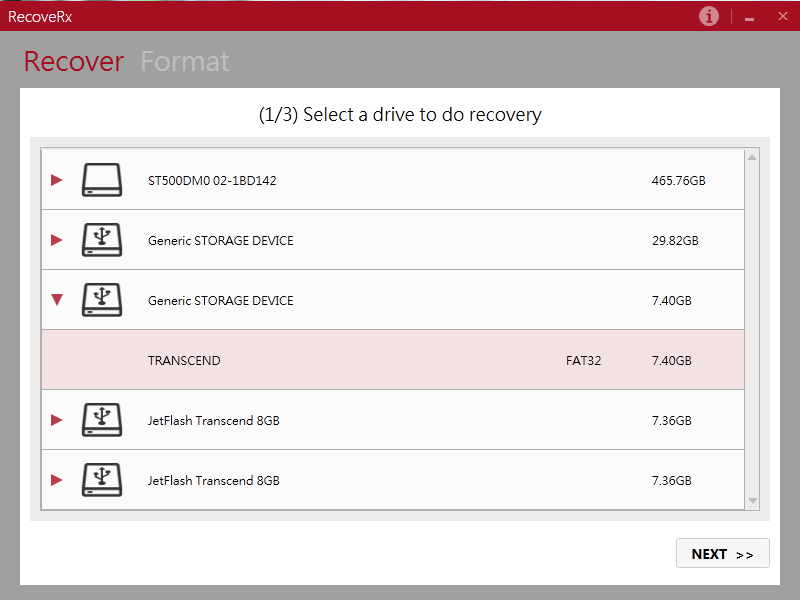 Transcend RecoveRx 3.8 - Ücretsiz Veri Kurtarma Yazılımı
Trascend Taipei, Tayvan merkezli bir teknoloji şirketidir.Sıkça hafıza ürünleri ve diğer kamera üreten firma hafıza ürünlerinde sıkça karşılaşılan dosya kayıplarını kurtarma için kendi üretimi RecoveRx yazılımını ücretsiz sunuyor.
RecoveRx dijital fotoğraflar, belgeler, müzik ve video dosyalarını kurtarılabilir. RecoveRx hafıza kartlarını, MP3 çalarları, USB flash sürücüleri, harici sabit sürücüleri ve diğer sürücülerini destekler. Bilgisayarınıza kolayca indirebilirsiniz. Ayrıca, RecoveRx StoreJet / SD Kartlar / CompactFlash Kartlar işlevini ve koruma işlevlerini de destekler.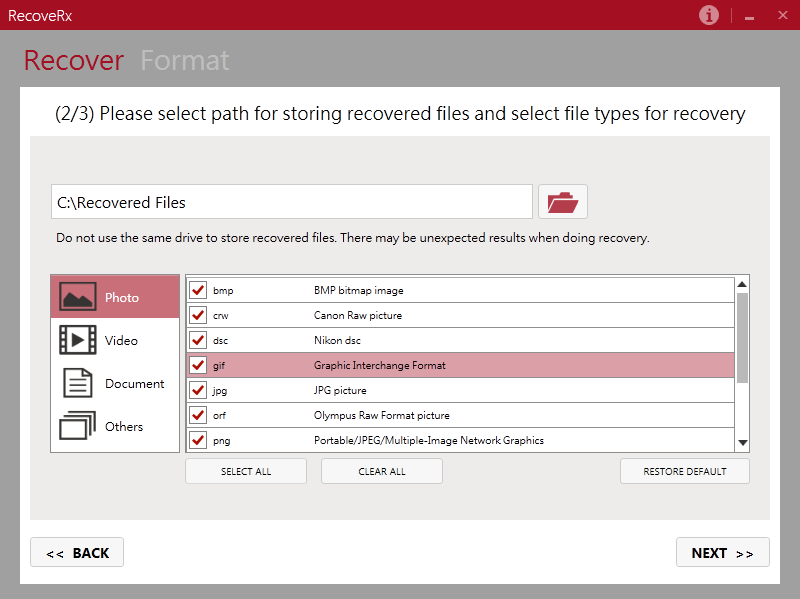 Kurtarma
Kayıp dijital fotoğraf, belge, müzik ve videoları geri getirmek için temel kurtarma ve gelişmiş kurtarma işlevleri sağlar.
Biçimlendirme
SD hafıza kartlarını, CompactFlash hafıza kartlarını ve StoreJet cihazlarını formatlamayı destekler.Biçimlendirme yalnızca Windows işletim sisteminde çalışır.
Koruma
Transcend'inizin hafıza kartı için RDF8 kart okuyucu ile bir şifre belirler.Şifreleme yalnızca Windows işletim sisteminde çalışır.
Programın Boyutu Yaklaşık 2 mb