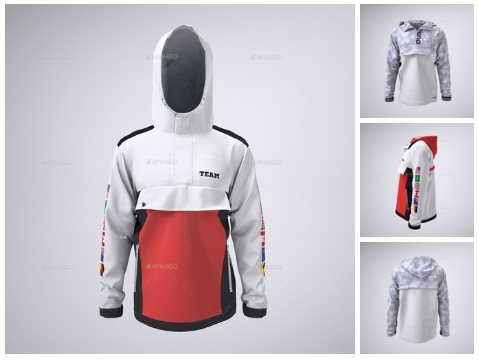 Anorak Windbreaker Nautical or Sailing Jacket Mock-Up
An anorak or a windbreaker is a lightweight jacket designed to protect the wearer from the harsh environment. As its water proof it makes a great sailing or nautical jacket and being wind resistant its great for sports and outdoors activity like hiking or running… It's also great promotional apparel for a corporate team or work staff.
By purchasing this mock up you will receive 4 Photoshop files showing the jacket in different views. Add your own designs, branding, fabric patterns, by copy and pasting your creations into the designated layers.