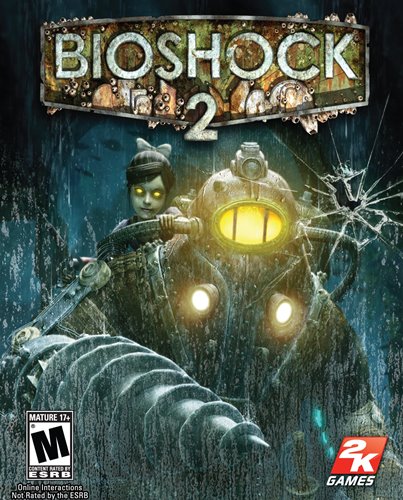 Language : English, French, Italian, German, Spanish
Set almost a decade after a grueling civil war consumed the once magnificent city of Rapture, evil reverberates through the halls and a wickedness once thought gone forever returns along the Atlantic seaboard. Players must step into the boots of one of gaming's most iconic characters, the Big Daddy, as they traverse through the fallen city, fending off attacks from an army of genetically modified Splicers, while searching for escape and the key to their survival. Multiplayer in Bioshock 2 provides fans with a rich and engrossing prequel experience that expands upon the fiction of Rapture's origins. Players will enter into areas from the original title as they struggle to gain superiority in franticly paced battles.
Evolution of the Genetically Enhanced Shooter: Innovative advances bring new depth and dimension to each encounter. New elements, such as the ability to dual-wield weapons and Plasmids, allow players to create exciting combinations of punishment.
Return to Rapture: Set approximately 10 years after the events of the original BioShock, the story continues with an epic, more intense journey through one of the most captivating and terrifying fictional worlds ever created.
You Are the Big Daddy: Take control of BioShock's signature and iconic symbol with the original prototype Big Daddy, and experience the power and raw strength of Rapture's most feared denizens as you battle powerful new enemies.
Continuation of the Award-Winning Narrative: New and unique storytelling devices serve as the vehicle for the continuation of one of gaming's most acclaimed storylines.
System Requirements : MINIMUM:
OS: Windows XP, Vista, Windows 7
Processor: AMD Athlon 64 Processor 3800+ 2.4Ghz or better, Intel Pentium 4 530 3.0Ghz Processor or better
Memory: 2GB
Graphics: NVIDIA 7800GT 256MB graphics card or better, ATI Radeon X1900 256MB graphics card or better
DirectX®: DirectX 9.0c
BioShock 2: Complete Edition – PROPHET